Miss sweet Victoria came back for her 9 month pictures. I'm sad because she'll be graduating out of the baby planner package soon. I've enjoyed seeing them every 3 months. Guess they will just have to have some more babies!!
It was great to see her and her family again. I always get great photos from Victoria. Seriously, she's the cutest thing!!
Love this shot...thought I would get creative and mix some elements together. She was more interested in eating the flowers than looking at us, but it makes for a great shot.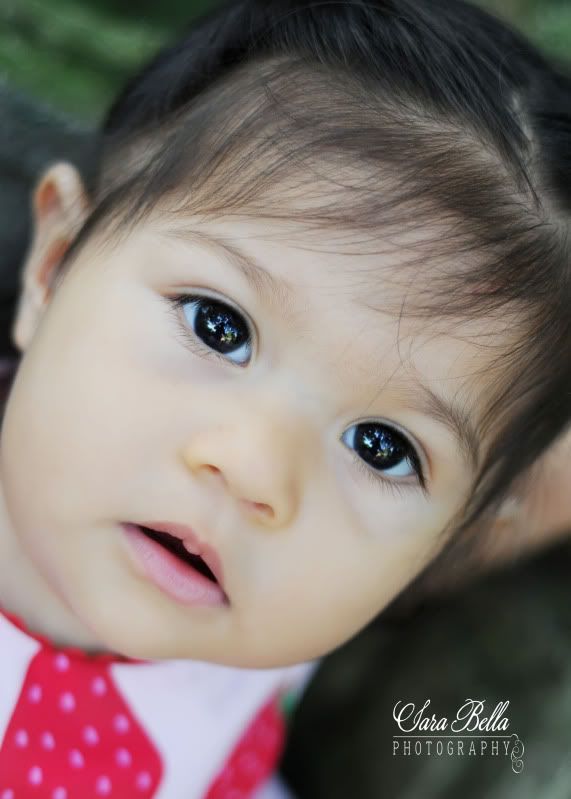 Beautiful eyes!!
What a little princess! She loved being in my pettiskirt!!
Her 9 month onesie! If you're a blog follower, then you've seen her 3 month and 6 month onesies.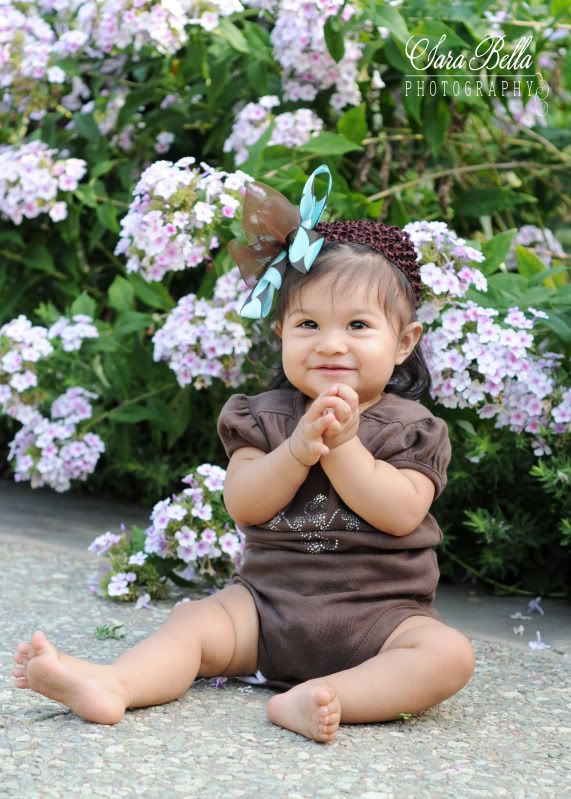 Outfit and bow by Miss Glam R Baby!